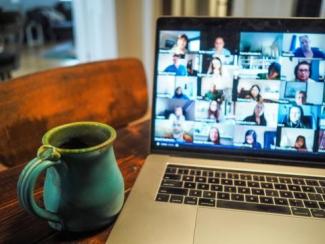 Ethics and Communication Rights: New Active Audiences in the Post-covid Era
This one-day virtual seminar focuses on ethics and communication rights, especially for audiences that seek a broad view of political, social, cultural, and scientific phenomena. The recent economic and health crises have had an analog in the proliferation of false information. The constant attack on journalism and the consequent damage to the economic, social, and health structures of countries around the world.
Although it is true some initiatives have been developed, with an important role in the search for and dissemination of the truth through alternative channels, based on digital spaces, the problem persists in terms of the sustainability of information, self-regulation, and the responsible exercise of communication. For all these reasons, a broad analysis of the current situation and proposals related to this thematic axis is proposed, both from the point of view of journalism and from the role of an active audience, which seeks truthful information and participates in the construction and dissemination of information.
The main topics of interest are listed below:
Historical and contemporary view of access to health information: main challenges and perspectives
The configuration of new digital information spaces: the role of the creator and the receiver
The study of audiences, specifically in the last two years of the pandemic
Journalistic ethics: initiatives around truth, laws, and security in times of

COVID
Abstract submission deadline: 30 April 2022 
Notification on submitted abstracts: 15 May 2022
Date and time of preconference: Friday, 8 July 2022 |14h00 – 22h00 UTC|